Future Framework
Future Framework was started through a society project to inspire young people to learn about real life skills.
YOUNGSTERS across the city are feeling more confident about their future employability thanks to two student entrepreneurs.
Plymouth University students Theodore Moule and Francesco D'Alessio set up Future Framework to help school pupils develop skills that will complement those already embedded into the curriculum.
So far, they have run workshops in seven schools, delivering tutorials in digital literacy, personal communication and enterprise.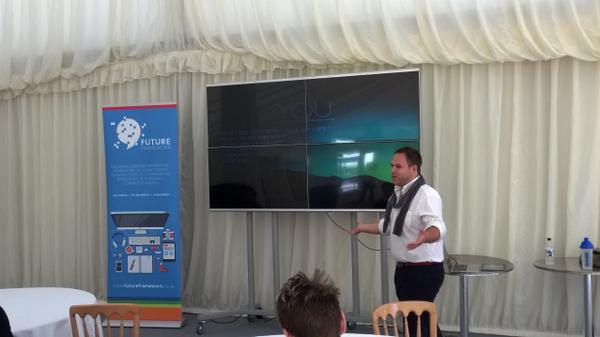 They have received hugely positive feedback, with 85 per cent of the school pupils reporting that they feel more confident about securing a job thanks to their participation in the initiative.
Theodore Moule, who has just completed a BSc (Hons) degree in business enterprise and is chair of the Plymouth Entrepreneurs Society, said: "When we started the project, we had a very focused goal and that was to create big impact on the minds of young people and to develop their proactive attitudes towards work and life."
Francesco D'Alessio, a first year BA (Hons) business administration student, added: "This project has such a huge level of impact on the students, whether it is teaching them productivity or boosting their confidence.
"They can apply this to their academic, personal, social and professional lives to help develop their employability and focus within the modern world."
Future Framework has already secured support from the university, along with support from HEFCE Unltd funding, Santander and the University's Formation Zone.
Find out more at
www.futureframework.co.uk
Read full article at the Plymouth Herald Website